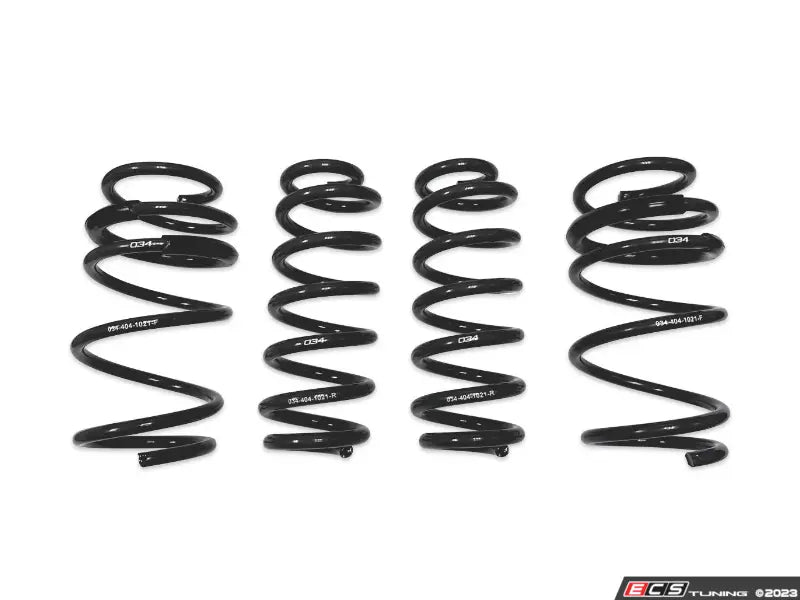 There are plenty of reputable companies in the aftermarket that produce a number of lowering springs for many different applications. The most well-known brands include Eibach, H&R, Sprint, and Tein. Here are some of the pros of buying a set of lowering springs for your car, according to Low Offset:
Price:

 

The main advantage of going with a set of lowering springs is that they cost less than coilovers. Many sets can be purchased for around $100 to $300, which is a fraction of what coilvers cost.
Simplicity:

 

Installing a set of lowering springs is easy for most applications. You'll need a spring compressor to do it safely, however, you only need to replace the spring and re-install the assembly.
A smooth ride:

 

Lowering springs typically have stiffer rates than the stock units they replace, however, they're usually pretty comfortable for the street. In fact, many Eibach spring reviewers report their car feeling "just like stock" despite the one-to-two-inch drop.
Here are some of the cons of using lowering springs:
Lack of adjustability:

 

As stated before, there's no adjustability with lowering springs. If they drop your car by one inch, then that's it. If you want to go lower, then you'll have to replace them with another set.
Spring rates don't match the OEM shocks:

 

If you plan on using a set of lowering springs with your car's OEM shocks, then the spring rates and shock dampening won't match. That could lead to a bouncy ride in some cases.
Cause premature wear on the factory shocks:

 

Since the lowering springs and shock might not match, the lowered ride height and stiffer spring rate could cause the shocks to wear out prematurely.
It's worth noting that some lowering spring sets come matched with a set of aftermarket shock absorbers that are designed to handle the altered height and ride quality. That would be an ideal situation if you want to lower the car without sacrificing the car's ride quality, but it may not be possible in some vehicle applications.